Get Efficient Pipe Replacement Mission Viejo Only at Mission Viejo Plumber Champions

One of the most common plumbing issues that we encounter on a daily basis is leaking or broken pipes. Whether it is a small drip or an emergency situation, it is very important to get in touch with the experts in this field to have the issue addressed. Mission Viejo Plumber Champions provide all kind of plumbing services including pipe repair and replacement. We are Local to your city. 100% satisfaction guarantee: If you're not happy, we refund your money and you don't pay! Dial us now for pipe replacement Mission Viejo.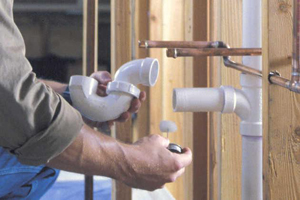 With more than thirty years of experience and our skilled technicians, we provide most reliable, efficient and quick plumbing services. We also offer emergency services so that you can render our services any time of the day or night, 24×7. We work on weekends and holidays as well, in order to accommodate to your schedule.
The repair or replacement of the pipes is needed in the following scenarios:
Broken, cracked or collapsed pipe: Pipes that are damaged because of soil shifting, settling etc.
Clogging: Grease, oil or hair buildup or a foreign object stuck inside the pipe restricting the flow.
Leaking joints: The seals or joints connecting two pipes are broken, allowing water to seep in the area around the pipeline.
Root stuck in the pipe: Tree roots or shrub roots invade the pipe, blocking normal flow and damaging the line.
Bellied pipe: When a section of the pipe is descended due to soil shifting, earthquake or construction happening nearby.
Corrosion: The pipes have been corroded or rusted due to prolonged usage, hence collapsing and restricting the flow.
Substandard pipe: The current pipes are made of bad material quality, hence damaged.
Frozen pipes: The pipes breakdown due to constant freezing and thawing of pipes, making them bleak.
Different Types of Pipes Used:
Galvanized iron pipes: These pipes were most commonly used in homes built before 1970s. The pipes are covered with a protective film of zinc to prevent rusting. However, with usage over years, the zinc coating is eroded from the pipe walls and it begins to corrode, causing drop in water pressure, damage to appliances using water and brownish tint in sink or bath water.
Copper pipes: These pipes were used as an alternative to galvanized iron pipes; however, low quality copper can cause leakage in pipes, also causing water discoloration and reduced water pressure and flow.
No matter the kind of pipe fitting and layout of your home sewage system, our expert plumbers are trained and experienced in handling all kind of plumbing issues.
Once you contact us for pipe repair or replacement job, our technicians at Mission Viejo Plumber Champions will find out the problem area with sewer video camera inspection. It helps our licensed plumbers to analyze the problem and locate the main source of problem. This method allows us to diagnose the condition without unnecessary trenching and excavations, saving a lot of time, efforts and your money. We use most advanced techniques for pipe repair and replacement like hydro jetting, pipe bursting and pipe lining, depending on the situation at hand.
If you find the water pressure going down while the water bill is going up, you can count on us for immediate pipe repair. Call us today and we'd be happy to help! Repiping Whole House.