Mission Viejo Plumber Champions offers Efficient Hydro Jetting  Mission Viejo Service to Clear Your Clogged Pipelines

Rely on professionals at Mission Viejo Plumber Champions for debris free residential and commercial pipelines. Amongst the various methods used for cleaning a clogged pipeline, hydro jetting is the most efficient of all.
Hydro jetting Mission Viejo pipe cleaning involves producing a powerful stream of water with a high-pressure hose, having a specialized nozzle attached to a machine that pressurizes the water to clear any obstructions in the pipeline. The water when forced down the drain pushes away grease, sediment, food particle buildup, sand, hair or any other debris from the pipe. We are Local to your city. We match or beat ANY competitors price and coupons and money saving options, and accept ALL competitors coupons. We Warranty all our labor, & parts & work. Call us today!

How does Hydro Jetting Work?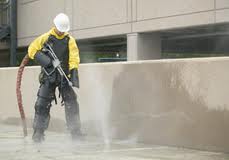 In hydro jetting process, the water is pumped through the machine at 1500 – 4000 psi, creating immense pressure that cuts through almost any residue, including tree roots in your pipes. Unlike the technique of snaking/cabling that only partially dissolves the drain clogs, hydro jetting is designed to do more than just dislodging debris. It is an environment friendly technique of cleaning pipeline and drains as it does not involve the use of harmful chemical solutions.
Our expert plumbers and technicians at Mission Viejo Plumber Champions are trained in using this method to clear your home or office pipelines of any blockage. Our company is also up to date with latest products, technology and services in this field. Our technicians are fully trained and understand the difference between flow and pressure, also knowing what type of nozzle to use in the situation at hands. They are also trained in handling different kind of debris in a pipe as well as understanding different pipe materials that needs different kind of water pressure.

Hydro Jetting and Video Camera Inspection
A video camera inspection is performed first on the pipe in question to identify the source and location of blockage. The micro camera fitted at the end of the rod can move around freely and easily inside a pipe as small as 2 inches in diameter, hence, making it convenient to locate the problem area. The water jet technique can help clear the pipe of sand, silt, scale, hair clogs grease and food clogs. If tree root is the problem, the high pressure from the nozzle should cut through it. If these tree roots are not detected in time, they can cause cracks, breakage and rupture in the pipelines, making the repair cost exorbitantly high. Periodic hydro jetting procedure can remove these roots while they are still small without much damage to the line.

Why is Hydro Jetting System Useful?
Efficient in removing all kinds of debris like grease, oil, hair, sediments, food particles, etc. clogged in a pipe.
Hydro jetting not only breaks up clogs; it also clears the plumbing lines of materials built up on pipe walls, such as minerals and grease.
Removes blockage and clogging of pipe due to tree root infiltration.
High pressure water from the hydro jet machine dramatically improves the water flow of the system.
Hydro jetting system is environment friendly and does not involve using harmful chemicals.
Regular maintenance of pipe line through hydro jetting will help to keep sewer line problems at bay.
With more than three decades of experience, and boasting of our experienced and trained professionals, we are the best company in Mission Viejo for taking care of your plumbing issues including hydro jetting services. Give Mission Viejo Plumber Champions a call and we will be right there to assist you. Emergency plumber.