Mission Viejo Plumbing Champions Offer Quick and Cost Effective Pipe Repair Mission Viejo
A leaking, cracked or broken pipe is a scary sight for any homeowner. Prima facie, it might appear as a small issue; however, it can lead to a serious problem if not addressed on time. A broken pipe can cause sewage flowing backwards, leading to water damage, flooding, and foul odor, along with expensive repair costs. That is why, you need to get in touch with professional plumbers, and what better name than Mission Viejo Plumberg Champions for this task. We are Local to your city. Call us today for pipe repair Mission Viejo. Never an overtime or after hours charge. We give honest and upfront pricing with no service fees .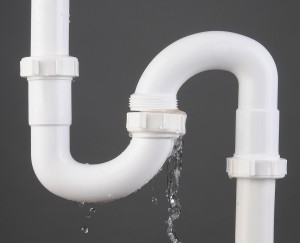 Mission Viejo Plumber Champions is the company working in this line since past three decades. We have all the experience, skill, craftsmanship and technology needed to perform the job in a perfect manner. With our 24×7 emergency plumbing services, we are available to you any time of the day and night, including weekends and holidays.

What are the Common Signs to Detect Pipe Damage?
Gurgling sound coming from the toilet bowl
Low water level in the toilet bowl
Decrease in the flow of pipe
Slow draining bathtub/sink/toilet
Foul odor emitting from the basement, yard or other parts of the property
Sink or bathtub water discoloration
Basement flooding
Common Causes of Pipe Burst or Damage:
Shrub root infiltration clogging the line and damaging it
Corrosion of iron or copper pipes due to wear and tear
Plastic pipes suffer cracks due to excessive water temperature change
Improper installation of the pipeline layout/design
Soil shifting due to earthquake or construction nearby
Grease, sludge, debris, oil, sediment or hair buildup
Lack of regular maintenance
Intermittent freezing and thawing of the ground
Backup from the community sewer line
For different type of pipe damage, Mission Viejo Plumber Champions uses various approaches for pipe repair. The foremost step being video camera sewer line inspection, with which the main source and location of the problem can be identified. Since the exact location of the leakage/damage is detected with the camera inspection, we do not have to dig up the whole yard or pull apart whole property, causing extra damage, wasting extra time and money. Repipe.

Pipe Repair Solutions
Though the home layout and sewer system of every household is different, the basic issues that we can address with pipe repairs include:
Pipe relining: In this method, a new pipe is inserted from inside out. The old sewer pipe can also be lined with a sleeve to prevent cracks in it. First the pipe is cleaned, then the lining or the sleeve is applied which hardens in a few hours and avoiding cracks.
Pipe bursting: This technique uses hydraulics to break the existing pipe that is damaged beyond repair, and the new pipe replaces it seamlessly.
Regular maintenance: We provide regular inspection and checkups to ensure that there are no major debris buildup or root infiltration blocking the pipe to prevent leakage, cracks, bursts or clogs.
Depending on the layout of your home and sewer pipeline setup, our technicians will suggest the pipe repair method that suits you the best. One call at Mission Viejo Plumber Champions and all your plumbing worries will vanish.